ALL Digital Music 75% OFF!!
✯ FOR A LIMITED TIME..
All Digital Albums, Digital Bundles, Digital EPs and Digital Singles are 50% OFF!! ✯
Digital Downloads 50% OFF!!
✯GET A FREE CD✯
CLICK ➡️ HERE ⬅️ to a get a
FREE CD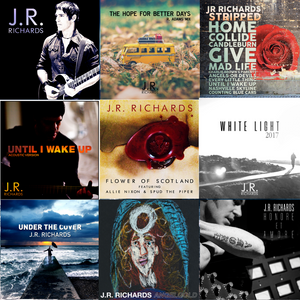 JR is an American Singer Songwriter
Born in Santa Barbara, CA. Started singing before he could speak. Original Singer Songwriter Dishwalla. Wrote #1 Hit "Counting Blue Cars".  Sold millions of albums while with Dishwalla. Father of four. Husband to Min. Now an Independent Artist, JR is working on making his 10th Album!
✯ Be a part of my journey & Join Me on PATREON
When you become a Patreon member you are not only helping me continue to be an Independent Artist …….but you also get a deeper look behind the musical scenes, subscriber only downloads along with subscriber only access to updates as I write and record a new album! .... (and more :)
Learn More About JR's Patreon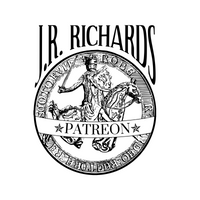 Example of Patreon Update :)
Testimonials
Your cds arrived today,J.R....Both and a postcard signed !!!. I thank you so much !!!. You are truly an artist who cares for his fans. A talented one with a magical voice that goes right to your soul.... A voice that reflects through your music all your humanity inside you...Inside us. All my regards to you.

Antonio P - San Paolo, Brazil
Each and every song on this album is my favorite. I know that isn't how favorites are suppose to work but that is the only way I can explain how much I love these songs. Each one is like a familiar scent that brings back a memory. Most of these memories bring back smiles but other times tears, but they are all memories none the less. They have touched by heart in ways that are too hard to explain.

J Robinson - Arizona, USA
This is the first chance I've had to truly LISTEN to the entire album. Volume outta control and I have goosebumps! Excellent J.R.❤️ I'm blown away and sad cuz it took me so long to be able to just absorb. Thank you!!

Loralyn Curry - York, UK
• IT'S TIME • PRE-ORDER ALBUM 10 NOW!
- Join Me As I Make My 10th Album -
I am finally in the process of recording my 10th Album and I'd love you to join me! Pre-Order one of these limited bundles now and be a part of the making of Album 10 with me. For more info go to ALBUM 10 << click